ALL ATTRACTIONS CLOSE ONE HOUR BEFORE CLOSING
Laser Tag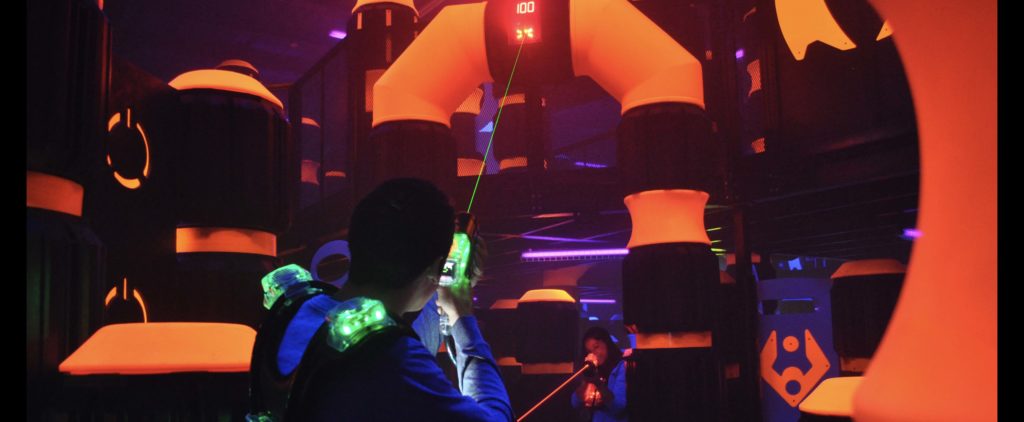 "Commander, Suit up. Put your Lazer Blasters on Full Auto!"
When you enter the dark , murky world of outer space you will be glad you're suited up in our State-of-the-Art, High End, Lazer Tag Arena from Lasertron. You will navigate your way through the Fog and maze with a specially equipped space vest. Shoot your opponents with a blast of light and help your team score to victory, or just save yourself from the dangers behind every corner.
---
Super Fly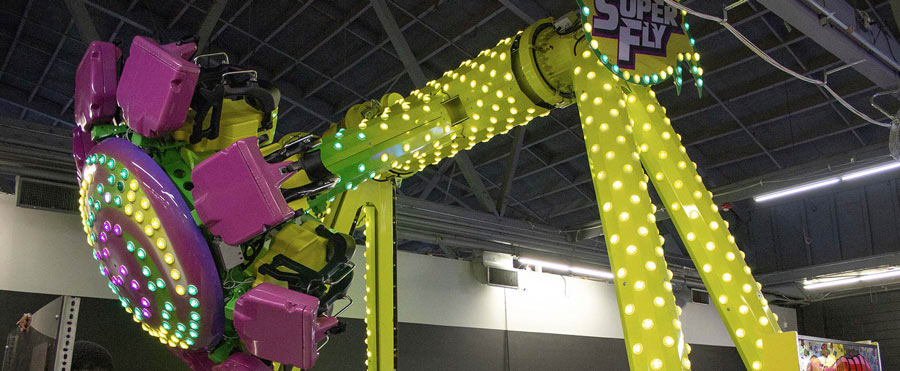 This ride will send you on a thrilling and twisted journey into the skies. Come experience this unforgettable ride. (Scream Factor = 10+ )
*Guests must be 48" to ride.
---
Free Fall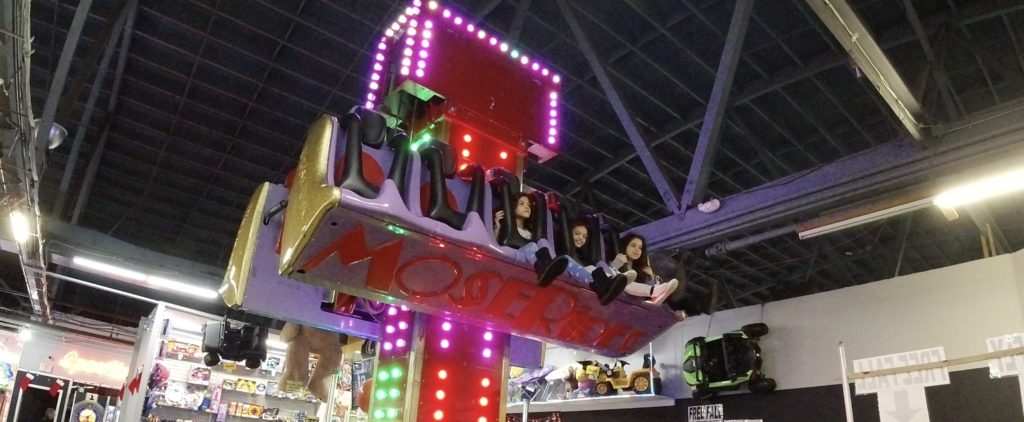 Love the rushing feeling of dropping from heights? Come and try our new ride that the whole family can enjoy. This fun ride drops and hops providing tons of thrills.
Riders will experience periods of weightlessness.
---
Rock Climbing Wall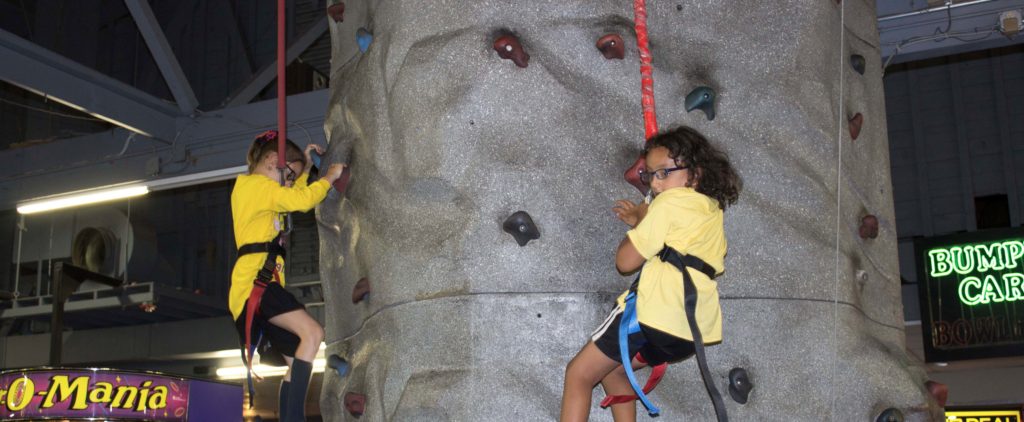 Come and try one of the hottest activities, a 24 foot Rock climbing wall. Supervised closely by Sportime staff, you can safely work your way up the wall. No experience needed and it's a great attraction for youngsters too.
*Climbers must weigh at least 45 lbs
---
Bumper Cars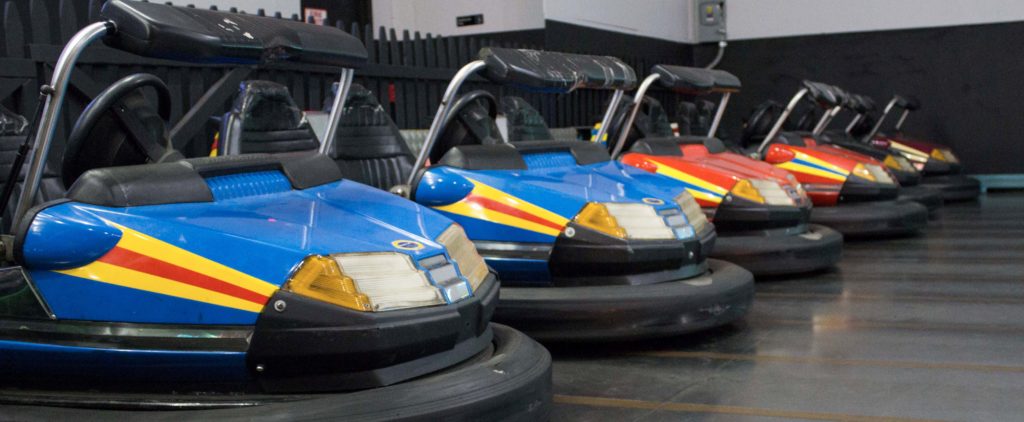 Strap yourself into one of our 8 – 2 person bumper cars on our driving floor.
No drivers license required. Fun for the entire family.
---
Kiddie Zone
A kid's dream come true! 2 level jungle gym filled with slides, and climbing mazes sure to keep the kids jumping and bouncing for hours on end! (Inflatable Bounce House upon availability)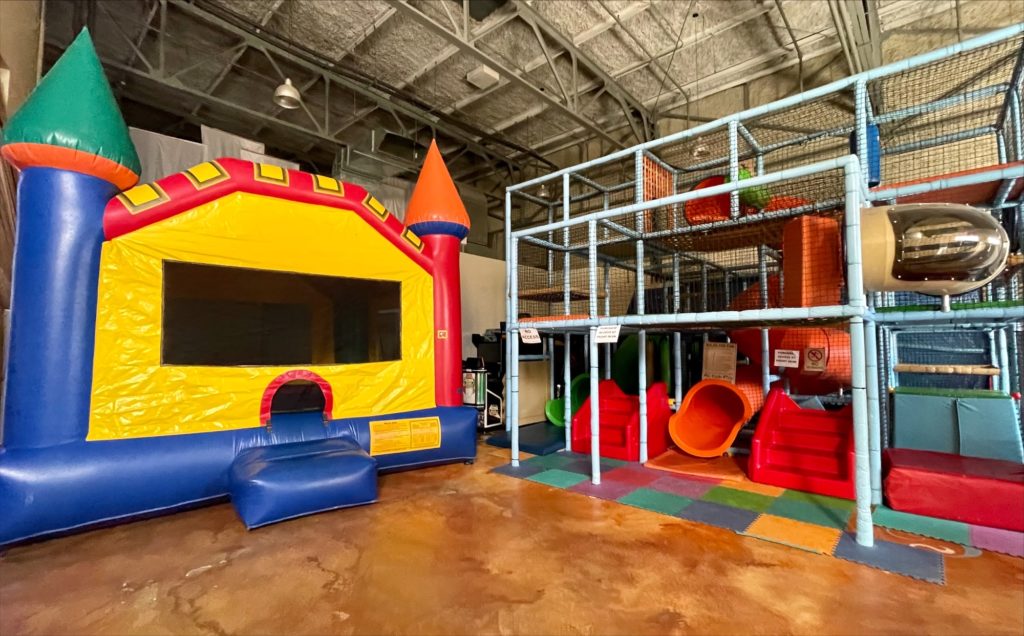 ---
Inflatables